Sara Fulmer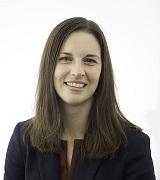 Sara Fulmer, Educational Developer, supports instructors with implementing evidence-based teaching practices, designing and conducting SoTL projects, and assessing the impact of teaching practices on student learning and engagement. Sara also works with departments on curriculum review and improvement processes.
Prior to joining the University of Guelph, Sara was an Assistant Professor of Educational Psychology at SUNY Oneonta. She has also held educational development positions at the University of Louisville and Wellesley College. She earned her PhD in Developmental Psychology from the University of Notre Dame, and her MA, BA, and BEd from Brock University.
Her research examines student motivation, effective teaching, assessment of learning and motivation, and educational developer professional development (see more on Google Scholar and ResearchGate). You can find Sara on Twitter at @sara_fulmer.