Pat Barclay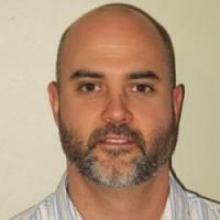 Remote teaching had its challenges, but they were manageable with some understanding and flexibility between myself and the students.
I had a lecture-based course, so I bought a big whiteboard, propped it up on a table, and lectured using that while supporting it with PowerPoint images. I had my TAs monitor the chat function for student questions, and answered them live. I recorded the lectures, and posted them so that students with poor internet connections could view them later. This process seemed to work OK. I wasn't crazy about posting videos, but quickly realized that this was the best option.
Students were very worried about the Respondus Lockdown Browswer & Respondus Monitor, and at first there were numerous complaints. To resolve this, I took a lot of time to explain how Respondus was being used, and did this in class and in postings on Courselink. In particular, I told students that any flagged videos would be viewed by a TA to see if there's any real problem. I made sure that students knew that we're just using Respondus to detect obvious cheating, not to come down hard for trivial things. As such, if there was no evidence of cheating in a flagged video, then we'd just ignore it. We wouldn't care about things like hands on chins, waggling heads, or slightly out of focus videos, as long as it didn't look like there was any cheating. This helped to alleviate student concerns, and I received many fewer complaints after I clarified this. I also ensured that I gave students plenty of time to get into Respondus Monitor, some grace time on the quizzes to deal with internet issues, and I responded immediately if students had any issues come up at the time of quizzes.
I remain a bit worried about the security of the quizzes and final exam, but I'm not sure what I can do to resolve that. Other people have made suggestions like having assignments instead of quizzes, but that only works if there are sufficient TA resources to do that grading – when I have 180 students and 2 TAs for a 3rd year course, and TAs need to attend class to moderate the chat and learn the material they'll grade, it doesn't leave a lot of TA hours for grading assignments. Thus, I think that online courses might require more TA hours in order to handle the increased assignments that will be used.
There was a lot more student correspondence this year, given that students couldn't just talk to me in person. Also, I found that many more students were worried or were having trouble elsewhere. As such, e-mail correspondence took up a much larger chunk of my time this semester.
The chat function was hit and miss: there were a lot of off-topic comments, in-jokes, and general unrelated banter. I was torn between reducing that to focus on questions and clarifications, vs. allowing it as a way of forming a sense of community – something desperately lacking for students this semester. In the end, I chose the latter. But it did require chastising one student for an inappropriate comment.
All in all, remote learning wasn't ideal, but it was manageable for a lecture-based course. I imagine it would be a lot tougher with a seminar or discussion-based course, or especially for a lab.
Contact Us
E-mail the Office of Teaching and Learning (otl@uoguelph.ca) with any questions related to your teaching and learning needs.
Upcoming Events & Workshops