First Steps to Your Course Redesign
The process below will provide you a structured approach to redesigning your course for the remote environment. While the numbered steps demonstrate a linear process, as you move through the steps you may find yourself needing to return to earlier steps and adjust accordingly. With the feedback and reflection from Step 5, it will become clear that this is an iterative process, as shown in the diagram in Step 5.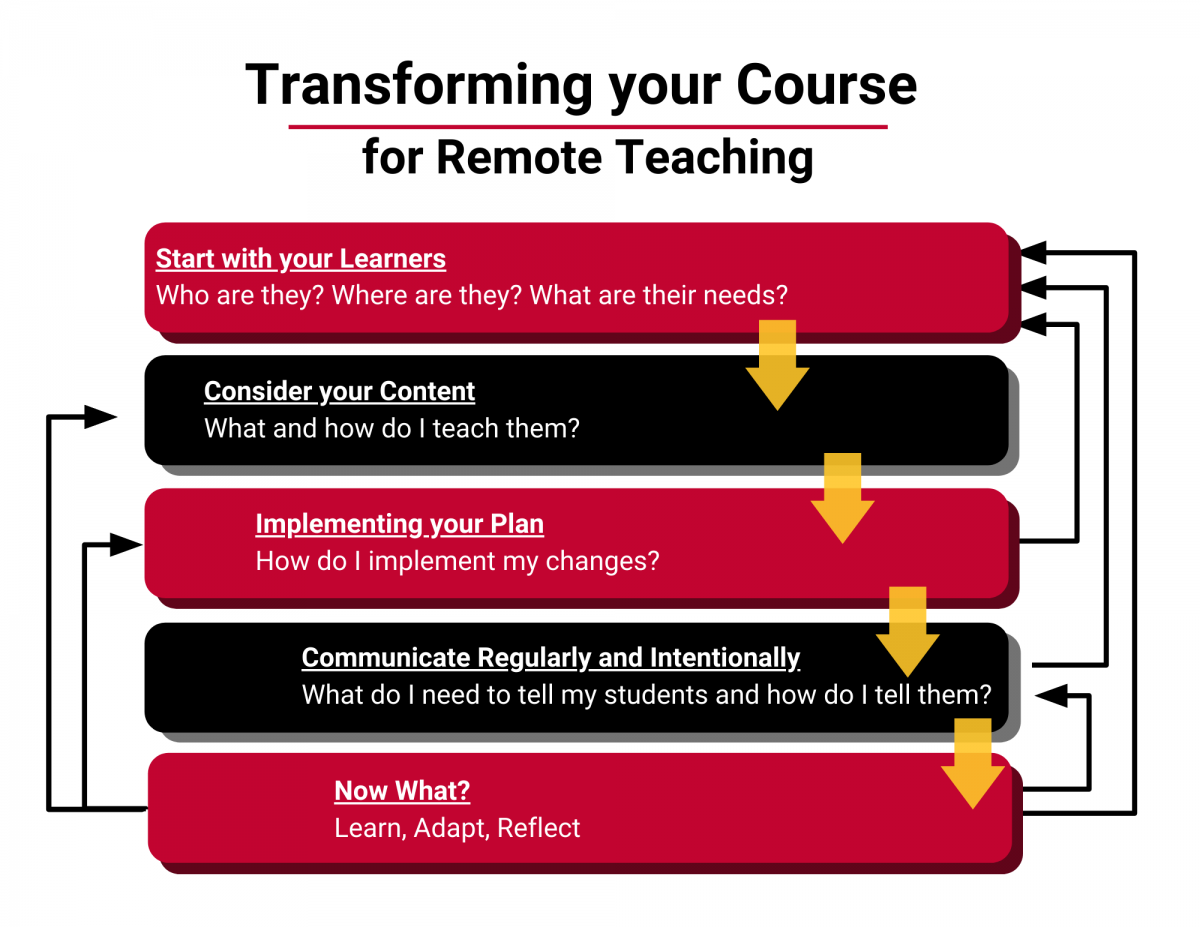 Contact Us
E-mail the Office of Teaching and Learning (otl@uoguelph.ca) with any questions related to your teaching and learning needs.